Amazon v Donald Trump? Jeff Bezos may soon face his biggest challenge yet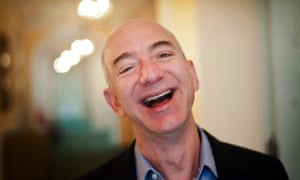 Amazon will almost certainly enjoy its biggest ever day on Black Friday next week.
The discount shopping event will help the American online retailer to continue its run of 22 years of unbroken and dramatic sales growth since it was founded in 1994 by Jeff Bezos. It is now valued at more than $375bn (£304bn), making it one of the biggest companies in the world.
However, despite the predicted spending spree on Black Friday, the rise of Amazon and Bezos now face arguably their biggest challenge yet – Donald Trump.
Throughout the US presidential election campaign, Trump made disparaging comments about Amazon and Bezos, prompting a war of words that looks altogether more serious in the wake of the billionaire tycoon's victory over Hillary Clinton.
The battle started last December with a series of seemingly unprompted tweets from Trump. "The Washington Post, which loses a fortune, is owned by Jeff Bezos for purposes of keeping taxes down at his no-profit company, Amazon," Trump wrote. "If Amazon ever had to pay fair taxes, its stock would crash and it would crumble like a paper bag. The Washington Post scam is saving it!"
The Washington Post is owned through Bezos's personal investment firm, rather than Amazon, and Trump did not provide any explanation for his allegation. Amazon's tax policy is controversial and is already well-known around the world, including in Europe, where it agreed favourable tax arrangements with Luxembourg. Its profit margins are also notoriously thin. In 2015, Amazon recorded sales of $107bn but net profits of just $596m, a margin of barely 0.5%.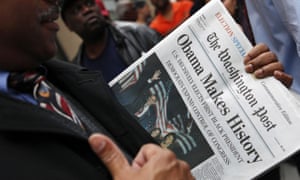 Bezos responded to Trump's tweets in a light-hearted manner, threatening to send him to space with his Blue Origin rocket business. "Finally trashed by Donald Trump," he said. "Will still reserve him a seat on the Blue Origin rocket #sendDonaldtospace."
However, the battle took a more sinister turn for Amazon when Trump addressed a campaign rally in Texas two months later. "Believe me, if I become president, oh do they have problems, they are going to have such problems," Trump said of Amazon and Bezos.